︎
︎
202
U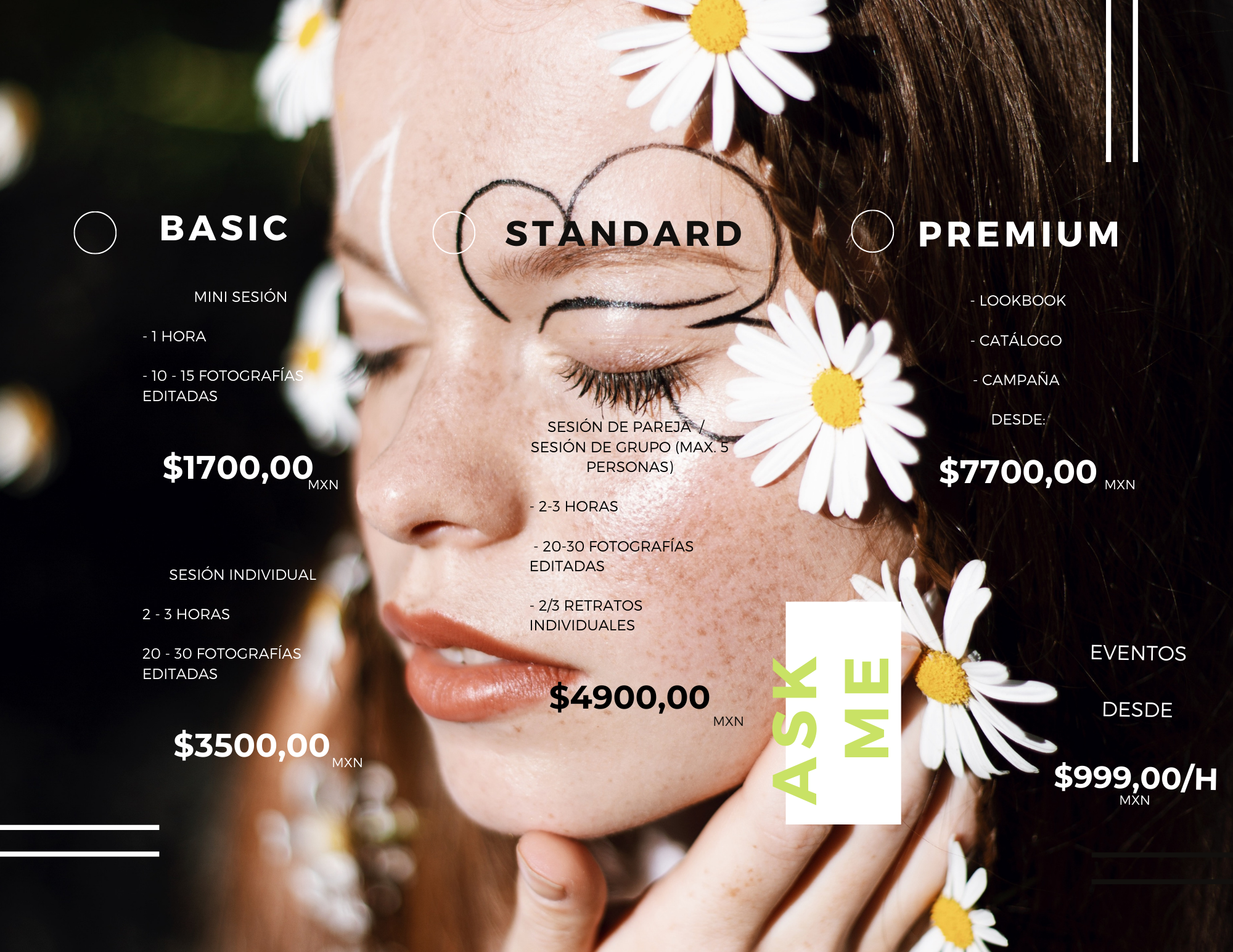 U
Mini session: 110€ (difficult times, I get it.) But you still want some photos.
Remember, it's quality over quantity!
5 - 10 edited photos + 30 minutes together. One outfit. Let's do it!

Individual Session: 190€ (full session, great!) 15-20 edited photos. 2 hours shoot. 1 outfit change.

Couple or group session: For group (max. 5 persons)
250€ (20-25 edited photos.) No limit on time together. 1 outfit change.

For branding, marketing, or event photography, send me a message! as pricing varies based off your situation and requirements.


Which one fits you better? Send me a message to: elenaversus@gmail.com or DM me!


Can't wait to work with you!